Spot and Smith –Talking Man to Dog
Cartoons culled from the Daily Dump
Unlike how they appeared in the Daily Dump (a blog more or less) these cartoons are represented oldest to newest, top to bottom. They just make more sense in chronological order because one episode leads into the next in many cases.
Happy Voting, as if
Filed 11/13/22
To a Happy (or Mildly Amusing at Any Rate) Thanksgiving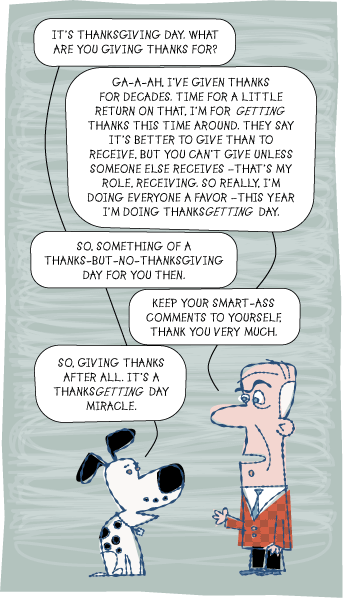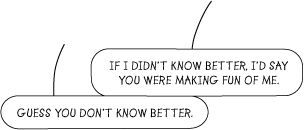 Filed 11/24/22
Based on a True Calendar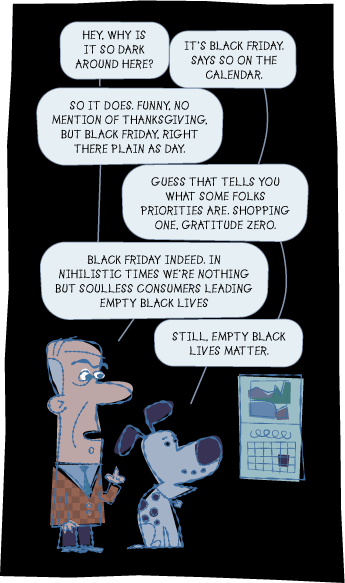 The calendar on my wall actually has Black Friday noted, but no Thanksgiving. But then, it's not a commercially printed calendar but a hand-made one I got as a gift. Still, a telling omission or a forehead-slapping mess-up? I think the latter. I mean, who's against Thanksgiving?
Filed 11/25/22
Based on an Old Calendar
Mouseover for part two
Filed 11/26/22
One Last Time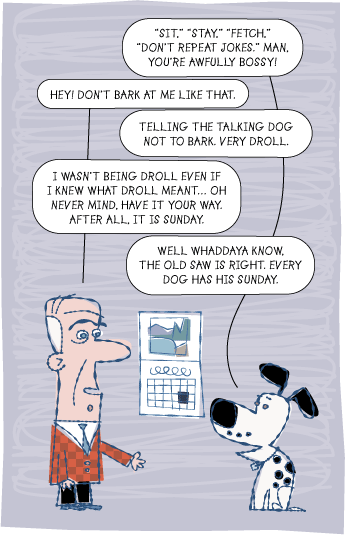 Mouseover for part two
Filed 11/27/22
One Last Overtime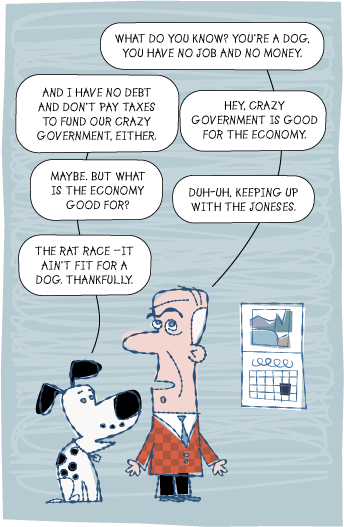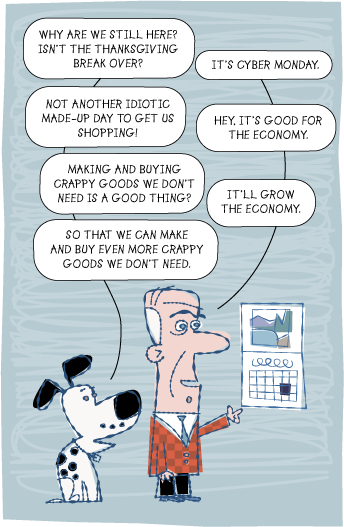 Mouseover for part two
Filed 11/28/22
One More Last Overtime
Mouseover for part two
Filed 12/1/22
Still Got Holiday Leftovers? Here's a Leftover Gag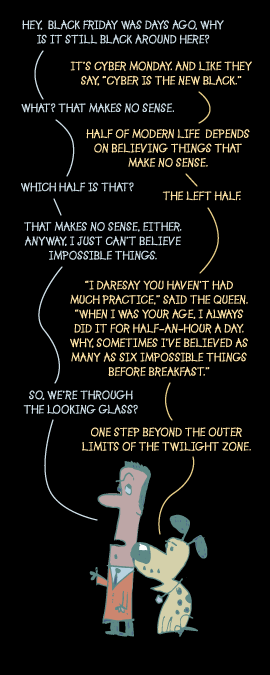 Filed 11/30/21
Six and Counting…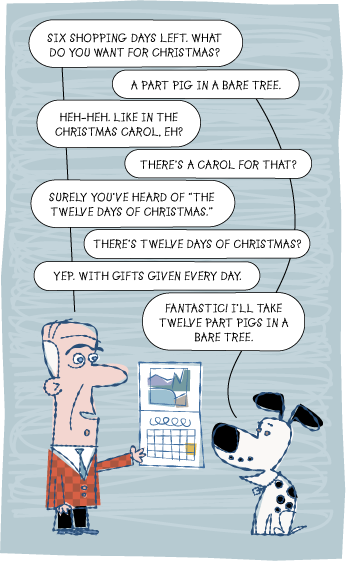 Mouseover for part two
Filed 12/19/22
One and Counting…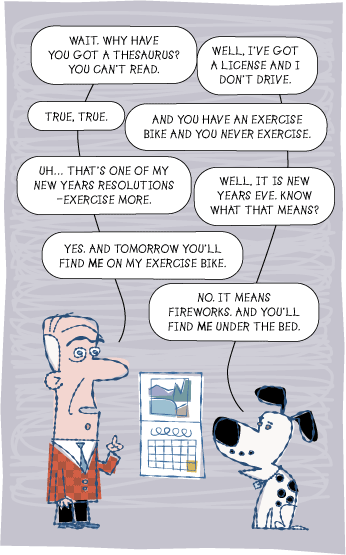 Mouseover for part two
Filed 12/31/22
All New Spring for 2023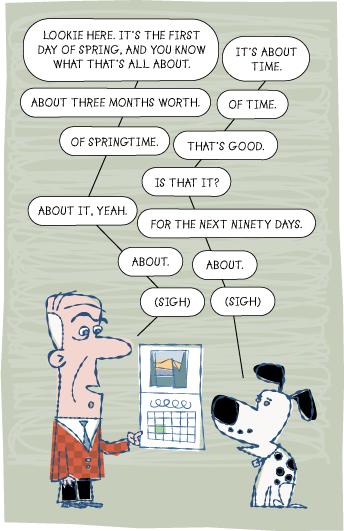 Filed 3/20/23
The Age of Fools Gold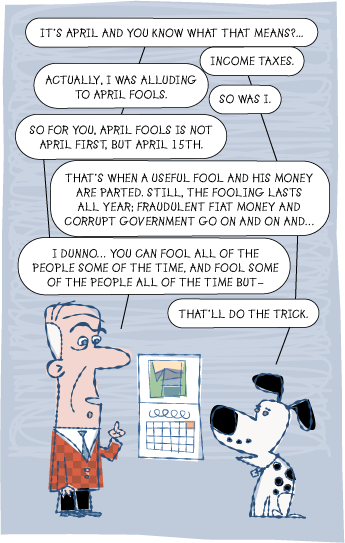 Filed 4/3/23
Another Monday Moanin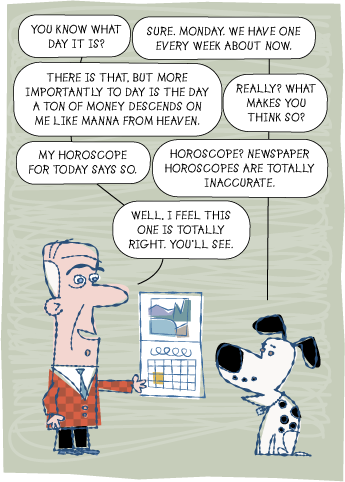 Mouseover for part two
Filed 5/22/23
Let the Month Begin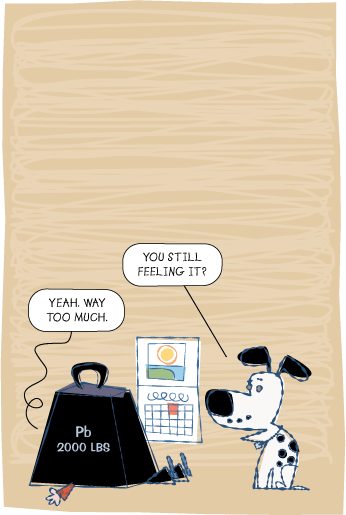 Mouseover for part two
Filed 6/1/23
2023 Part Two Begins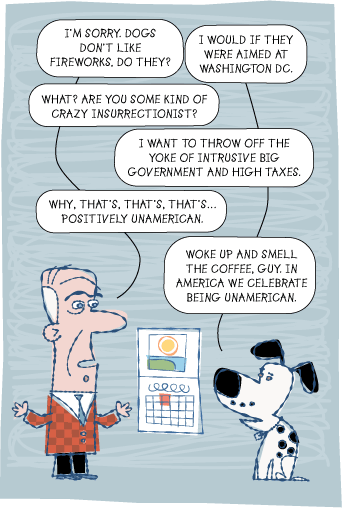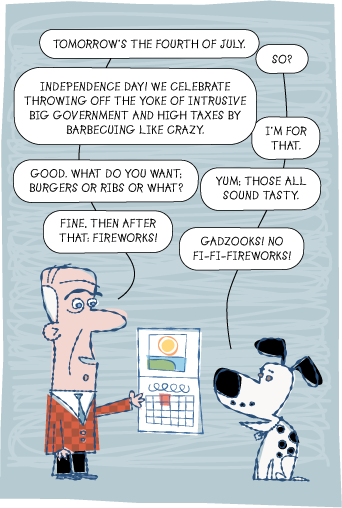 Mouseover for part two
Filed 7/3/23
Power Outage
(Or a Short Bit Explaining Why There Was No New Content Yesterday)
Filed 8/26/23