Failed First Drafts of Clichés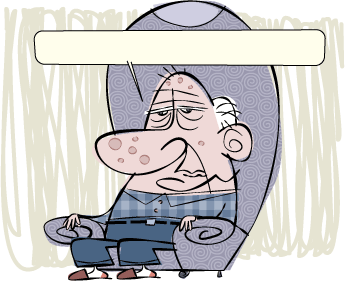 As Ernest Hemmingway is supposed to have said, "The first draft of anything is crap." Which doesn't mean the second is any good or "the third time's the charm." After all, "three strikes and you're out." The key to coming up with a memorable, pithy quote is knowing when to stop. Below are a few adages, saws, or sayings rendered less than ideal by excess verbiage tacked on the end. That's why nobody remembers them. Or has ever heard them, really.
Top Ten Failed First Drafts of Old Clichés
If you can't beat 'em, join 'em, then stab 'em in the back.
Two wrongs don't make a right, but three rights make a left.
The third time's the charm and the fourth time is getting monotonous.
Visitors and fish stink after three days, so never invite fish over for a three-day weekend.
Two's company, and three's a crowd, and four's a mob, and five's a horde, and six will get you seven.
A penny saved is a penny earned and not much of an income.
He who hesitates is lost and he who is lost hesitates. Don't wait, get a map.
A man on horseback will never know the difference between his ass and a hole in the ground.
If at first you don't succeed try, try again and again and again ad nauseam until you die a broken man.
I know, I know, there's only nine of these gems and not ten as advertised, but you know what they say, "Quit while you're ahead." Ignoring that sage advice is the problem with all the above. Though if you quit before the game's over you forfeit and lose, as they also tell us, "Quitters never win." It's like, Damned if you do and damned if you don't and damned if you don't know enough is enough alright already.
Filed 11/29/23