Talking Heads
Don't Even Think about It
Filed 6/30/22
It's Monday, Monday, Monday!!!
Filed 6/27/22
Uh-h-h-h, Summer…
…which explains the dearth of new content. The entire TerryColon,com staff (Terry Colon) is outdoors enjoying the lack of cold and snow and freezing rain and all that. How long will this work slowdown last? How long is summer? See you soon. Relatively soon. Enjoy the archives.
Filed 6/24/22
Ah-h-h-h, Summer
Summer is here. And there. And all around the town, as the song goes. And now, though you didn't ask for it, a brief history of summer. The word summer comes from the last of the Germanic Goddesses, Elke Summer, who died in 1840. (Her son, Otto of Ulm, was the father of the car, the Ottomobile.) Elke translates to hot and Summer translates to something like Gol-darnit, so Elke Summer is hot damn! Prior to 1840 there was no summer and spring ran right into fall, much to the consternation of early Americans as it shortened baseball season dramatically.
After summer was invented the Earth slowly warmed and, instead of enjoying the warm glow of it all like sensible people, psuedo-scientists and there followers got all in a dither about it and concocted all manner of cockeyed schemes to make it all go away. King Canute could have told them it was a fool's errand to try to stop the tides, but some folks never learn from history. Probably because they're ignorant of history.
No then, the Sumers of ancient Sumeria… forget it, it's summer. Relax. You'll feel better.
Filed 6/21/22
Talking Heads
AKA Wokum-Hokum Day
Filed 6/20/22
Weary the Cynical Dog
Humpday Hullabaloo-Hoo-Hoo
Filed 6/15/22
Stranger than True
Top Ten Heros of Science Fiction of It's the Current Year
H.G. Wells
Jules Verne
Trofim Lysenko
Al Gore
Isaac Asimov
Bill Nye
Ray Bradbury
Rachel Carson
Ansel Keys
Michael Mann
Anthony Fouci
Albert Einstein
Yep, that's more than ten. Why, it must be a scientificky paradox of the Xth dimension.
Filed 6/13/22
Day Before Friday Doodling Around
Filed 6/9/22
Go Go Go Go Go Joe
Mouseover to open book
Filed 6/7/22
Kurmugeon Kat
Ahh, Modernity
Filed 6/6/22
A Four Day Late New His Story of June
June is named for Juno, the Roman Goddess of teachers and graduation ceremonies celebrated by letting the monkeys out. Juno is usually depicted wearing a white belt, white shoes, a long toga, or gown, with a tasseled flat square on her head. The latter represents a mortarboard, or hod, for her being a Mason, or cementhead in the vernacular. The tassel dangling from the mortarboard stands for remembering or something, I don't rightly recall. Anyway, the association with this square topper with knowing is where the expression, "Off the top of my head" comes from.
June is also the month when summer starts. The word summer, related to simmer, means, "God, it's hot." Though in Roman times it was, "Goddess, it's hot." Juno herelf was not hot, but rather more like a neat and tidy old maid schoolmarm from the Greek island of Lesbos, where grooming in schools was practically a cult.
Filed 6/4/22
Friday Doodling Around
Filed 6/3/22
Weary the Cynical Dog
Welcome to Amiracle
Filed 5/27/22
Talking Heads
Humpday He-He-Huh?
Filed 5/25/22
Monday, May 23, 2022
Filed 5/23/22
New Bird Rebus Sightings for Spring 2022
Another five more birds seen around the house, around the yard actually, to add to the Bird Spotter's Rebus Guide collection bringing same to a grand total of fifty, count 'em 50. Of couse fifty is 950 short of a grand, so not much of a grand total. All the same it shows you can successfully go bird watching without leaving the premises, if that's your bent. And if you spend all day looking at birds, you're pretty bent. All seriousness aside, here's those five, count 'em 5, bird rebuses as promised:
If you want to try to solve the previous forty-five, count 'em 45, here's the link:
Bird Spotters Rebus Guide
Picture Pun Puzzles for I-D-ing Our Fine Feathered Friends
Filed 5/20/22
Not so much new and improved as old and amended. Old in the way it originally appeared in print as paginated and in black and white. And amended with five (5), count 'em five (5), added tanks that weren't as originally appeared in print. All in all, it is…
BIGGER AND BETTER THAN EVER!!!
Well, bigger at any rate with one (1), count it one (1), more page. Rereread it at the magic webby link below:
Filed 5/17/22
Quickies
Oops!
Filed 5/16/22
Quickies
Ta-tum Tum
Filed 5/12/22
Doodle Time
It's a Wobbly World this Monday
Filed 5/9/22
Quickies
Sir, Ha Ha, Sir
Filed 5/5/22
Talking Heads
Humpday Ho Ho
Filed 5/4/22
Quickies
Mise Un Scène
Filed 5/3/22
Three Cheers!!!
Filed 5/2/22
Quickies
Pittum-tum
Filed 4/29/22
Talking Heads
Thursday Funnies
Filed 4/28/22
Weary the Cynical Dog
Then Again
Filed 4/27/22
Kurmugeon Kat
Das Krapital
Filed 4/25/22
Go Guff from Gauche Joe
Mouseover to open book
Filed 4/22/22
Kurmugeon Kat
Talkin' Bout My G-G-G-Generation
Filed 4/20/22
I Look Outside This Morning and…
Filed 4/19/22
Talking Heads
Monday Funnies
Filed 4/18/22
In honor of the Late, Great, Henry Boltinoff
Once more, Spot the Six Different Differences from the Previous Toons
Mouseover for answers
Filed 4/16/22
In honor of the Late, Great, Henry Boltinoff
Spot the Six More Differences from Yesterday's and Wednesday's Toons
Mouseover for answers
Filed 4/15/22
In honor of the Late, Great, Henry Boltinoff
Spot the Six Differences from Yesterday's Toon with this Version as Originally Done
Mouseover for answers
Filed 4/14/22
Wednesday Wa Ha Ha
Filed in Gag Cartoon Gallery 4/13/22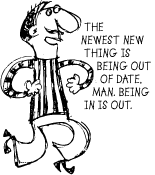 Thinking off the Rock
Live and Learn
Mouseover for joke part two
Filed 4/12/22
Weary the Cynical Dog
Left Behinds
Filed 4/9/22
April Fool, all Month Long
Mouseover to open book
Filed 4/8/22
Talking Heads
Humpday Heh Heh Heh
Filed 4/6/22
Tuesday Nyuck nyuck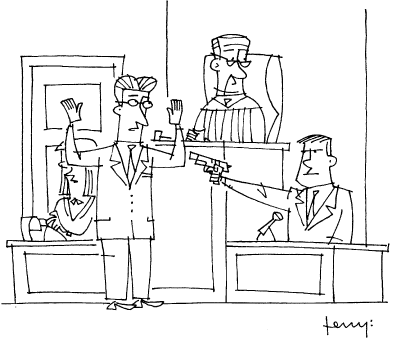 Filed in Gag Cartoon Gallery 4/5/22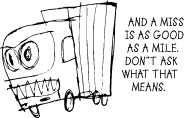 Thinking off the Rock
Giving It 110%
Mouseover for joke part two
Filed 4/4/22
April Fools Day Just Keeps Going and Going and Going…
Dupe
Dope
Doped Dupe
Unfunny Stooge
Useful Fool
Covidiot
Neo Zombie
Woking Dead
Canadian
Eloi
Genetically Modified Organism
Guinea Pig
Kiwi Sheep
Ozzie Ozzie Ozzie, Ow Ow Ow
Hokey Pokee
Pharma Profit Center
Double Blind Study
Collateral Damage
Dead Man Waking
Shot Victim
Filed 4/1/22