If you're like me, you like rebuses. Well, you're here, eh? The last time down rebus lane I did 60s TV sitcoms, this trip features 60s music icons: The Beatles. Specifically, Beatles song titles.
Here's how it works
Each single row of pics and symbols decode to spoken sounds of words, syllables or letters
Letters with a plus (+) are sounds added to the accompanying pic
Letters with a minus (-) are sounds subtracted from the accompanying pic
Letters by themselves are the sound of the letter's name (S is "ess" not "sss")
Mouseover rebus to show the meanings of the pics and symbols
Mouseover pic meanings to show the solution to the puzzle
Are You a Beatlemaniac?
If you're an old fart like me, you might remember the old Beatles songs in the rebuses. Younger readers might know them, too, as The Beatles and their songs never seem to go away. For better or worse. One more thing, these are not a greatest hits collection, but rather song titles that more easily lent themselves to being rebuses.
Mouseover rebus to show the meanings of the pics and symbols
Mouseover pic meanings to show the solution to the puzzle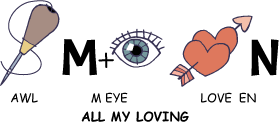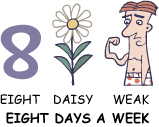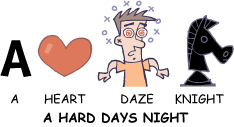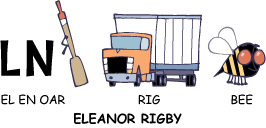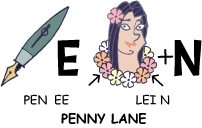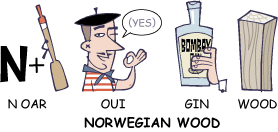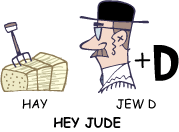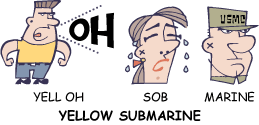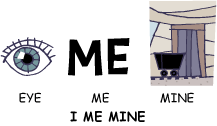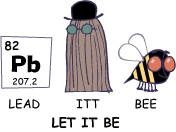 Oh yes. In case you didn't figure it, the opening title animation is a rebus for the Fab Four's first album, Meet the Beatles. Just wanted to make that clear. And if you haven't yet had your fill of silly rebus puzzles, there's always my other features: